4 Things To Know About Choosing Pre made Lash Fans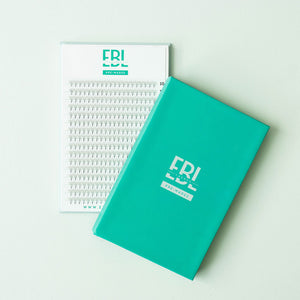 Pre made lash extensions are the latest and greatest addition to the lash industry! Would you agree?  Since they are new (and so different than individual lash extensions), I would love to let you in on a few tips for using them. It can be a learning curve. 
The Right Tweezer Matters 
It is much easier to pick up a pre made fan with a curved or volume tweezer. Trying to pick up pre made lashes with a straight tweezer is harder and may take more time.

Pick Them Up From the Bottom
If the pre made eyelash fans are attached to the sticky strip on the middle part of the fan (like ours), picking up from the bottom is best! Pick them up as close to the base as possible and lift up in a quick motion. Then you can place your pre made fan down on your tile, and pick up about 2/3 of the way up as you would a normal handmade volume fan. 

Each Fan Is Different
These pre made eyelash extension fans are handmade, believe it or not. So keep In mind that no two fans will be alike. Although they are made to look similar, there are no twins when it comes to pre made fans. 

They Can Improve Your Speed
Due to the difficulty in making them, you may notice there is a price increase compared to an individual lash tray. But the price can be made up in the time reduction. Using pre made lash extensions can result in a time reduction of about 25 percent.
Those are just a few things to know about choosing pre made lash fans. Shop our selection of eyelash trays and experience the advantages yourself! We know you'll enjoy working with them and you'll love the results.

Feel free to send us an email with any questions at hello@ebllashes.com. We are happy to help! 

Leave a comment
Comments will be approved before showing up.