3 Lash Extension Products To Use To Get Better Retention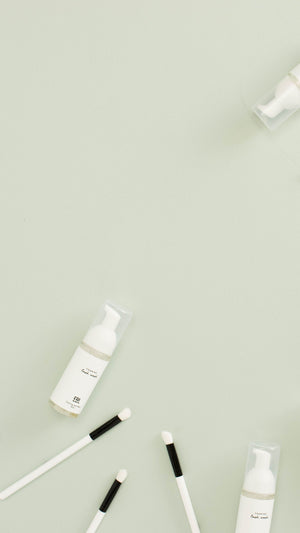 3 Lash Extension Products To Use To Get Better Retention
Retention can be so frustrating for lash techs. We get it! You just spent three hours doing a full set and they turned out stunning. Then you get a text the next day: "My lash extensions are falling out." That's devastating—but it can be avoided. Let's get your retention up to top-notch with these three lash retention products!

Foaming Wash
First things first. The most important step is washing those lash extensions. A foaming wash is key to a great set. You need to be washing your clients' natural lashes and lash extensions (if it is a fill). Washing is important because you cannot start with a dirty canvas. If you are lashing on dirty natural lashes, the lashes will fall off.
Lash Primer
After washing the lashes, the next step is to prime! We suggest using our specially formulated EBL Primer. This will help to remove any oils. Your adhesive does not like oils, so removing all oils will help those lash extensions to stick!

Nano Mister
Lastly, let's cure that adhesive! Using a Nano Mister will help transform that liquid adhesive to a solid. When using a Nano Mister, your lash extension will cure rapidly and you will not need to wait to get them wet. Curing lash extensions can also help eliminate allergic reactions. 
You can count on these lash extension products to improve your retention and keep your clients happy. You'll find everything you need for professional results at EBL Lashes, from lash glue and removers to the ultimate lash trays. Shop all your lash extension needs, and feel free to email us with any questions hello@ebllashes.com.
Leave a comment
Comments will be approved before showing up.