Can I Mix Classic and Volume Lashes?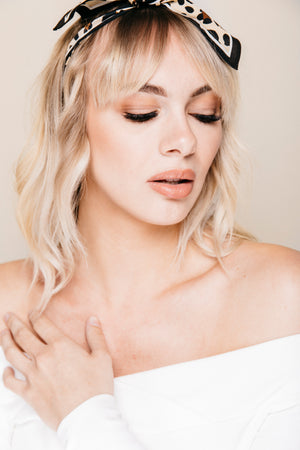 Can Classic and Volume Eyelash Extensions be mixed?
We definitely do not need to pause to answer this one—yes! Classic and volume lashes can be mixed. We may hear this being called a "Mixed" set or a "Hybrid" set is the more popular term for it.
Hybrid lash extension sets are when classic and volume eyelash extensions are mixed throughout the same lash set. We are talking about mixing the diameters. A common lash extension mix may be .07 diameter lashes with .15 diameter lashes. You can also mix .07 diameter with .18. Although, there is not a particular formula that you have to mix you can mix any diameters with each other. We don't find it necessary to mix more than two diameters within your eyelash extension set.
In a classic hybrid and volume lashes mixed set, you will still put an eyelash extension on every single natural lash. The amount of Volume lashes you apply versus Classic lashes you apply is up to you. There is no right or wrong.
 Most lash artists will charge more for a classic and volume lash mixed set, as it will add on time. It adds on more time because you are switching between classic and volume. It also adds on more time because volume fan making can take longer than classic lashes. We recommend applying the volume lashes first then save the classic lashes for the end. 
Here is an example of a mixed classic and volume lash set. We love them because it still gives that fluffy volume look but also that dark bold classic look. When mixing you can mix them evenly throughout the set. Go ahead and try it!
On this model we used 
6-7-8-9-10-11-10 CC .07 and.15
These were done by our EBL Brand Rep:
@amayzinglashes_ebl
Leave a comment
Comments will be approved before showing up.