How to do an Eyelash Extension Fill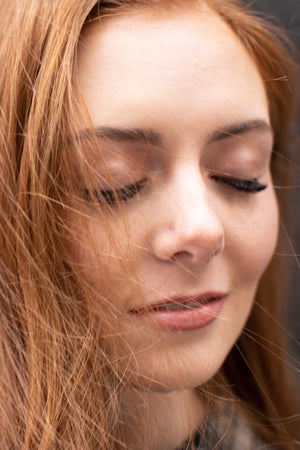 A fill can be very much like a full set. There are just a few differences, but in the grand scheme of things you are still applying extensions to the natural lashes, only it takes about half the time!
Let's go over a lash fill step by step:
Sanitize hands.
Apply witch hazel if needed. (witch hazel can help where your eye pads need to be applied if the client has oily natural skin to make the eye pads stay in place better)
Apply Eye Pads.
Apply tape if needed to hold down those bottom lashes that do not want to stay put.
Before starting the fill you will want to comb through the existing lashes to remove old lashes. You will remove lash extension that may be twist or turning or are too far grown out that the grow out is visible. You will remove these with your tweezers (not a remover) to take those few off. This is a step you do not want to spend more than 4-6 minutes on.
Apply Primer.
Fill as you would a full set.
Use Sealer at the end.
Cure with a Nano Mister.
Your most important step-Make sure to tell the client care and maintenance.
A fill is almost just like doing a fill, do what you already know and add in these differences. I notice that clients really notice a difference in a clean set when you spend the first few minutes cleaning up the set before starting. Remember to ask them how they are liking them and make any tweaks that may be necessary for that client. 
Leave a comment
Comments will be approved before showing up.