How to Care for Lash Extensions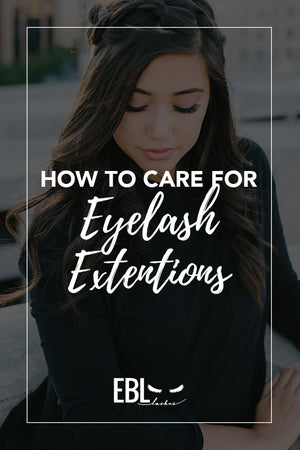 Caring for your eyelash extensions is key to their longevity and to keeping them attractive while you are wearing them. Following are some tips to remember when wearing your eyelash extensions:

--When you have eyelash extensions, one of the first rules is don't wear mascara on top of them. Mascara is hard to clean off of your lash extensions. If you feel you need lashes talk to your lash tech about maybe going longer or thicker. 

--You won't want to use an eyelash curler on your extensions. The extensions are already curled and if you try using a curler on them it will crimp them, changing the shape they were designed to hold.

--You will want to avoid using eyeliner near your extensions. If you use a liquid liner it can clump in the extensions and will be difficult to remove. If you just can't go without eyeliner, go with a powder-based one. We promise your lash artist will thank you.

--When cleaning your eyes, avoid anything with lint in it, such as cotton balls and Q-tips. Eyelashes are attracted to lint, which will get caught in the extensions and is difficult to remove.

--If you decide to wear make up use a make-up remover, that is oil-free. The less make up you wear the better off your extensions will be!

--Don't skip this vital step in your eyelash care! It is important to wash your lashes everyday. We recommend to wash with our foaming wash and pair it with a cleansing brush! 

--And finally, the key to having your eyelash extensions last a long time is not to touch them. This means you will want to avoid rubbing them, pulling at them, and sleeping on them. A good habit to get into is sleeping on your back or side.

We hope this information helps you keep your eyelash extensions beautiful and long-lasting. We can be reached at hello@ebllashes.com For more information about our training and products  visit our website 
Leave a comment
Comments will be approved before showing up.