The Best Mega Volume Eyelash Tweezer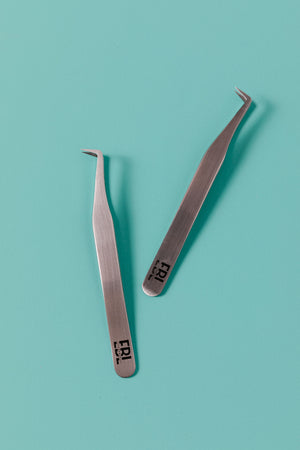 Do you feel like your fans are falling apart when you grab them? Maybe you make a beautiful fan and then go to grab it and it falls to pieces right before your eyes? Meet your new Volume and Mega Volume best friend! The 209 tweezer is as if the 207 tweezer and 208 tweezer had a baby. The boot features a curve rather than square or round. It has a long boot, great for those mega fans! Search no further our new 209 Tweezer is here!

When looking for a Volume Tweezer you want to look for a few things. Let's start with the tweezer tip make sure it has a curve of some kind. Trying to pick up a volume fan with a straight tweezer is very difficult, or next to impossible honestly. Secondly you want to make sure that when gripping the tweezer (squeezing closed) that the tension is just right for you. The tension on some tweezers may cause you to squeeze the tweezer too hard which can cause your fingers to cramp when lashing long term.
Our tweezers are made to be lightweight, soft indoor hands, and are meant to be used with soft tension. Pick up your favorite Volume tweezer today!
For any questions reach out to us hello@ebllashes.com
Leave a comment
Comments will be approved before showing up.