Tips for Handling Anxious Lash Extension Clients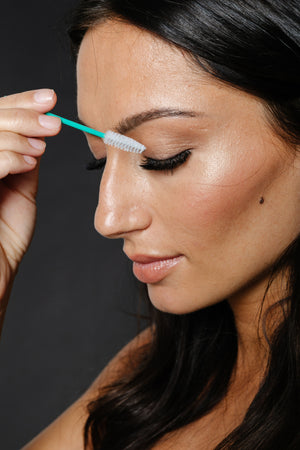 Most clients we see, especially those getting a full set will most likely not have had eyelash extensions before. They will likely have a few questions about how long they last, and what to expect. Before the client comes we recommend to tell them how to come to the appointment prepared and what to expect during their apoointment. This will help them know what to expect and can help them feel less anxious and more prepared. 
Before your client arrives there are a few things you can do to make sure it will feel comfortable and inviting for them. Set the mood with music. Spa like music can help to calm anyone. When your eyes are closed and someone is working so closely to your face it is sometimes hard to relax. Calming music can help with that! While you are doing your client it is proper lash etiquette to silence your phone, to prevent startling your client. Upon their arrival also ask them to silence their phone as well. Phones can cause distractions causing you to slow down. 

Having a comfortable bed can be so relaxing! The goal with your massage bed is to have them lay down and fall asleep. A sleeping client is always the happiest client. Here are some things that can make it more comfortable. A heating pad in the winter time, a soft cozy blanket, and a nice cushioned pillow.
Lastly, while doing the service help ease the client and explain to them what you are doing, not to startle them. Explain to them how to take care of their lashes at this point and what to expect. When to come in for touch up appointments and how to schedule those.
Put yourself in their shoes, better yet as a lash artist you should experience what it is like to get your lashes done. This will help you to know what you can do to make your client as comfortable and relaxed as possible. 
Leave a comment
Comments will be approved before showing up.