Maintain Your Extensions with a Lash Extension Serum or Conditioner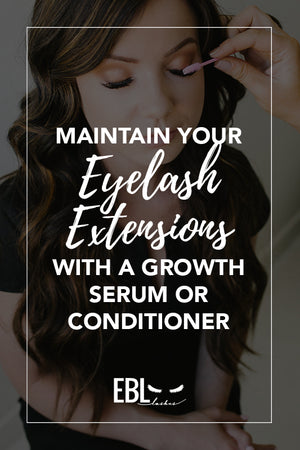 We just got back from the International Beauty Show in Las Vegas, and we had a blast! Meeting many of you and exceeding our goals, we were so touched and honored to discover we have some of the best customers around. 

Okay, so let's talk for a minute about maintaining the health of your natural lashes with eyelash conditioner or lash growth serum. It truly is vital to maintain the health of your natural lashes with an eyelash conditioner or growth serum. They help the hairs to stay in the follicle longer, resulting in stronger support for the extensions. It is so important when wearing eyelash extensions to take good care of your natural lashes with the help of our lash extension serum!

If you have been wearing eyelash extensions for a year or longer, we highly recommend using a growth serum or an after-lash extension conditioner to maintain your eyelash health. However, if you do not wish to use a lash extension serum, we strongly recommend that you take a break from wearing lash extensions after a year. Don't worry, we don't mean for months on end; just taking a 4-6 week break will allow your lashes to cycle through one time, and your lashes will thank you for it.

As always, if you have any questions for us or want to know more about lash extension serum, our products and training classes. You can write to us at extensionsbylindy@gmail.com. We look forward to hearing from you!
Leave a comment
Comments will be approved before showing up.