Tips for Making Your Clients Lashes Last Longer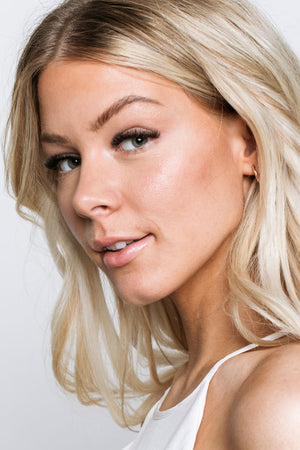 There are many factors that go into ensuring our client's lashes last as long as possible. It is up to us as the lash artist to make sure they know the best way to care for them! Below are some tips that can help. 
We recommend do not use an eyelash curler. Eyelash curlers will crimp the lashes. The lashes already come curled. There will be no need for a curler. When your client comes back for a fill make sure to ask how they liked the curl or if they would like to make any adjustments. 
Do not use mascara unless it is oil-free. Although recommend to your client their lashes will last longer if they do not apply mascara. Mascara should not be needed, if they feel it is maybe you need to make adjustments to the diameter you are using.
Use oil-free make up remover. This one is so important. Oil breaks down adhesive. 
Avoid using cotton balls or things that will create lint.
Be gentle on them do not pick or pull at your lashes. If you have a picker, help them understand the risk of having permanent eyelash lash.
A sealer can hold the lashes on longer. Think topcoat, a Sealer helps hold those lashes on longer and secures your beautiful work in place.
Do not sleep on the lashes.
Wash them to prevent oil build-up. Having your lashes clean will result in longer-lasting lashes. We recommend having our Foaming Wash on hand to sell to your client. 
Make sure you brush them down (opposite of how you apply mascara). You want to always brush the lashes in the direction they are applied to prevent them from coming loose.
We hope these help you so you know how to tell your client how to care for eyelash extensions. For your convenience, we also sell After-Care Cards to give to your clients. Feel free to email us with any questions hello@ebllashes.com
Leave a comment
Comments will be approved before showing up.