Easy Ways to Improve Eyelash Extension Retention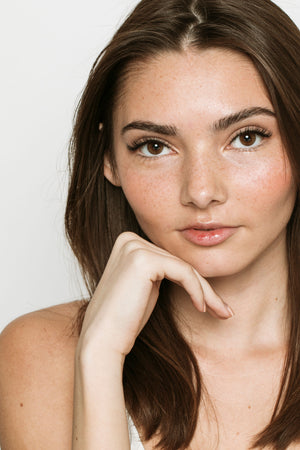 Retention, the lovely "R" word that can stress you out if it is not going well for you. As a lash artist it is important to know that retention is a two way street between the client and the lash artist. Both the artist and the client can have a big impact on how the eyelash extensions are lasting.
Let's start with you as the lash artist and some things that you can check to see if you are doing correctly. I always say to make sure that you have a good base attachment. You want the natural lash and the eyelash extension to match up right on top of each other. If you are using a curl that is too curly like a D curl and the natural lash is very straight you may not have a good base attachment. A poor base attachment will result in the eyelash extension popping off of the natural lash because it was not adhered to enough surface area. Check that base attachment.
Have you ever had a new client come in with mascara? Let's be real we all have. You send them to the bathroom and they take it off, then you can start your set. In this instance I have noticed that the sets never last the full potential that they should. When make up is removed right before the appointment the lashes never last as long. I would recommend to your clients to not wear make up around the eyes or mascara the whole day leading up to the appointment. This will result in clean lashes, ready for eyelash extensions.
Adhesive usage can play an important role. We want to be using enough, but not too much. We say to have one good sized bulb of adhesive to ensure that it is enough for the natural lash. Using too little can result in lash extensions popping off of those natural lashes prematurely. Make sure that you are not using an outdated adhesive that is equally important as the amount that you are using. A good rule to follow is once your adhesive is open you will need to replace it in about 6 weeks.
Aftercare: Makes sure that you are teaching it and they are following it. Teach and show your client how to care for and clean their lash extensions. Learn more about care here. 
When your client comes in if they are experiencing bad retention this is a great place to start. See what improvements you can make and where you can shift to make the retention better! Remember it is a team effort aftercare + application. 
Leave a comment
Comments will be approved before showing up.