Tips for Perfecting Your Volume Fans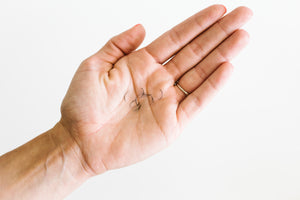 Let's perfect those volume fans! Once you have learned the technique of volume it is time to start perfecting your fans. Making consistent fans will make your sets look more clean and uniformed. Let's go over some tips that will help you be a fan master!
Let's start with the size of your Volume Fan, and trust. me size matters. The wider you make your fan the more "fluffy" a set may look. The more narrow your volume fan the more dark and dense a set may look. When you have a client that does not have that many natural lashes you may want to opt for a wider fan. This will help to fill up the space that is not full because then client does not have any natural lashes. To make the fans the same size you will focus on the distance between each lash to be the same. This can be perfected over time by practicing making fans. We say to practice fanning everyday for about an hour, definitely more if possible. 
An important factor of a perfect fan is a thin base. We do not want the lashes sitting next to each other in the fan rather we want them laying on top of each other. A thin stacked base will help to achieve a dark dense look, while also keeping a clean look. 
Adhesive control is important when making a fan! If you notice that your fan is closing after placing it try two things. First try using less adhesive, if you use too much adhesive it can run up that fan and close the fan. Also try holding the fan once it is placed for 2-3 seconds, one of those should do the trick of a fan closing! 
With the right amount of adhesive, a symmetrical fan distance, and a thin base you are sure to make beautiful fans! If you are just starting out we recommend to use a .07 diameter, those can be easier to use since they are the thickest of the volume lashes to use. 
Leave a comment
Comments will be approved before showing up.