4 Ways to Set Yourself Apart as a Lash Artist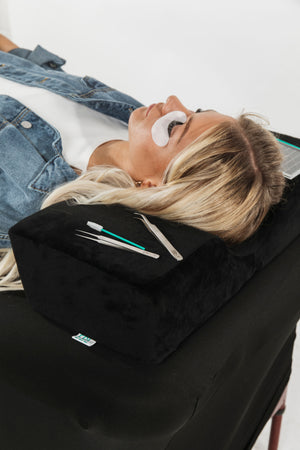 We want to share some things that we have found to be important to implement in your lash business. To keep your clients happy and coming back it takes more than just doing the service. It's important to keep them happy and stand out from the rest!
1. Ask Your Client How They Liked It
When your clients come for their returning appointment ask them how they liked their last service? Here is an example "How did you like the lashes? Was the length okay? Would you like to go longer? shorter? etc." It can be hard for a client to tell you how they liked the service, so it is important that you speak up and open that communication. 
2. Continue Your Education 
It is important in this ever-changing industry to be continuing to learn. If you have the opportunity to take an eyelash course, we recommend taking one course a year to further your business. If you want to improve your skills and be the best it takes work and practice. They say 
3. Take Notes
It is important to keep client information cards. You can jot down little things about your client and also store their info. When a client returns and you remember something about them it sure makes them feel important! You also want to track what you did on them and how they liked it. Making people feel important is a small step that you can take that make helps you retain them as a customer over someone else. Learn to listen, this is a time for them to talk and for you to listen. 
4. Show Up 
It is important to be on time and to show up for your client. If you cancel on them or make a habit to cancel they may do the same to you in return. The same goes for being late. Don't be late for a client especially if you do not want the same in return. Time is valuable. We highly recommend to set some salon policies and have your late policy in there and make it aware to your clients. 
We hope these help you in your business! At the end of the day we say to under-promise and over-deliver! 
Leave a comment
Comments will be approved before showing up.