A Quick Overview of Humidity's Effect on Eyelash Adhesives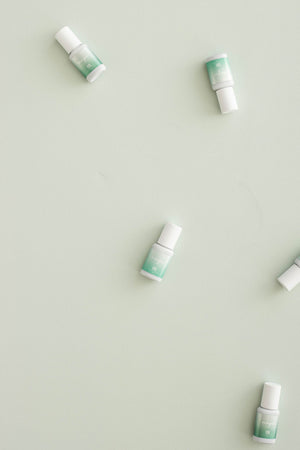 Did you know Eyelash Extension Adhesive will perform differently depending on the humidity? This is why most adhesives have a recommended humidity range. Determining your humidity in your salon or lash room will help you in achieving long-lasting retention and give you the perfect long-lasting look you've been picturing.
Eyelash Extension Adhesive cures by humidity. The higher your humidity, the quicker the adhesive will cure. The lower your humidity, the slower your adhesive will cure. If you are in a low-humidity area, you should look for an adhesive that works best in low humidity. If you are feeling like your adhesive is not curing/drying quick enough, no worries! You can take control and bring in a source of moisture on your own. You can do that by adding a humidifier to your room. If you feel that your adhesive is drying too quickly, you will want to make sure that you are not adding in extra humidity during the appointment. 
If you are experiencing adhesive that is curing too quickly, the humidity may be too high, and you may need to change adhesive or use more adhesive. Something to remember is that the more adhesive you use, the longer it will take to cure, so this isn't always your best option.
At the end of the treatment, you will cure the lash extensions with a nano mister. Adding humidity will change the adhesive from a liquid to a flexible solid. Once the adhesive is cured, it reduces any stinging or reactions a client may have from the adhesive. 
The best thing to remember is that adhesive is attracted to moisture. The good news? You can control your moisture by using a humidifier or a nano mister. Please feel free to reach out to us with more questions, visit our glue and remover page, or enroll in an upcoming training!
Leave a comment
Comments will be approved before showing up.