Best Fast Eyelash Adhesive for an Advanced Lash Artist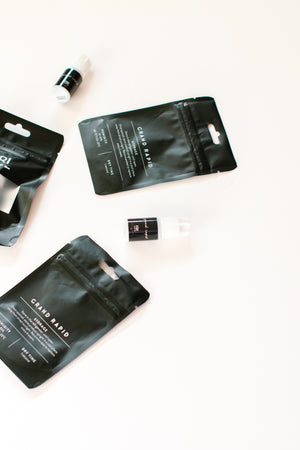 Attention all advanced lash artists. We want to talk eyelash adhesive with you! How do you know when you are ready for a quick-drying adhesive? How can a quick-drying adhesive help you? We are here to share our #1 selling adhesive that will work for both classic and volume lashes.
Let's determine if you are ready for a quick-drying adhesive first. What does being an advanced artist mean? There is not a certain time period that you need to have been doing lashes, rather you are most likely confident! Isolating is a breeze for you and grabbing that lash or making a fan also is easy at this point. That is when you are ready for our quick-drying Grand Rapid Adhesive.
It is important to use an adhesive that is at your speed. Grand Rapid will increase your speed because you will not be waiting for the adhesive to dry before moving onto the next eyelash. Are you experiencing "stickies" in your sets? If you answered yes to that question you are definitely ready for Grand Rapid. Stickies happen when you are lashing fast and have a slow drying adhesive. Because you are fast from dipping and getting the extension on the natural lash there generally is not enough time for that slow drying adhesive to dry before you are ready to move on.
Grand Rapid is a 1-second dry time but can be quicker in some cases. Yes, you read that right it can be quicker. The humidity of your environment can determine the speed of the adhesive. If you are in a higher humidity the adhesive will cure quicker. If you are in a lower humidity the adhesive can dry slower.
If you are an advanced lash artist Grand Rapid will be the best adhesive for you. It will help your sets go faster. Your retention will be 6+ weeks (the life cycle of the lash). Your clients will be so happy with the retention and you will too!
Grand Rapid is best paired with our Jade Stone and Eyelash Extensions.
Leave a comment
Comments will be approved before showing up.