Lash Extension Certification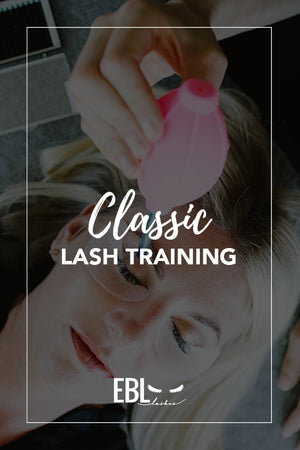 As you may be aware, at EBL Lashes we believe in helping aspiring lash artists to be the best in their field. This is why we offer 
lash classes for artists at each stage of their career. Our Classic Lash Training is best for someone wanting to become a lash tech.
In today's blog, we are going to share a little bit about our
Classic Lash Training
course. We actually just finished up an awesome Classic Lash class for new students as well as refresher training.
What did our students learn at this two-day, in-depth course? We covered everything they will need to know about eyelash extension application for full sets and fills, after-care and proper removal for extensions as well as tips on how to work quicker, and how to conduct a client consultation.
Our students learned about lash theory and styling, and all about eye shapes and what types of looks you can create for your clients. We covered product knowledge, product differences, and how to cure eyelash extension adhesives. We also made sure that our students understood the ins and outs of eye allergies and sanitation.
In addition to the above knowledge base, our
students 
from our courses receive discounts on all future orders, a kit, manual, certificate, and access to our online videos (if an in-person course is taken)! Come take a lash extension course from
EBL! 
 You can also read more about licensing requirements
here
. Any other questions? Send us an email hello@ebllashes.com 
Leave a comment
Comments will be approved before showing up.