Common Myths To Put To Sleep About Eyelash Extensions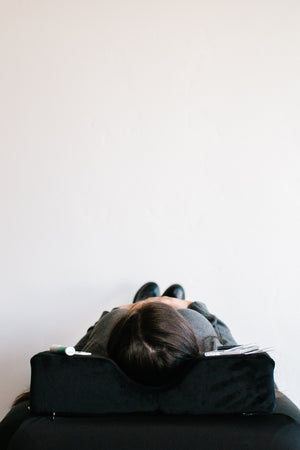 You've probably previously heard a lot about eyelash extensions, whether it's positive or negative. There are sometimes lash extension myths we hear that can ultimately prevent people from getting them—even if the information isn't true. We want to educate you and let you know what you can expect with eyelash extensions! An educated artist is the best lash artist, after all.
Myth 1:
Lash extensions can be uncomfortable and painful.
False. Your lash extensions should not be uncomfortable or painful.
If they are applied correctly, you should not feel them. If you feel "poking" or pain, that can mean they are applied too close to your eyelid.
Myth 2:
Eyelash extensions ruin your natural lashes.
False. Again, if applied correctly, they will not ruin your natural lashes. When the eyelash extensions are applied correctly, it allows the extensions to naturally fall out and grow as they would. So as long as they are not applied to more than one natural lash, they will not be ruined.
Myth 3:
Do not get the lash extensions wet for 24 hours.
False.
We used to say that you had to wait 24 hours to allow the adhesive to dry. Now we use a nano mister and mist the lash extensions with water. Once that is done, the lashes are cured and can be wet.
Myth 4:
Do not wash your lash extensions.
False. You actually should wash your lash extensions every day. This will keep them clean and let them last for longer!
Myth 5:
You can apply eyelash extensions on yourself.
False. They can only be applied by a professional lash artist.
We hope this helps clear up some common misunderstandings about eyelash extensions.
At EBL, we want to dispel these myths about eyelash extensions so that any doubts aren't based on false narratives. We're here to show the truth and help you go for any look you desire! Visit the EBL website if you want to gain more knowledge on the truth that surrounds eyelash extensions and learn more about our professional eyelash extension products.
Leave a comment
Comments will be approved before showing up.