Things To Talk About During a Lash Extension Appointment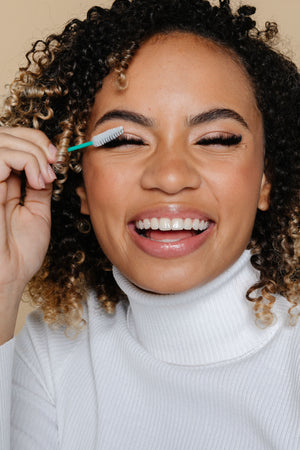 What is appropriate to talk about during lash appointments? Lash appointments are a time for our clients to talk all about themselves, not vice versa. Plain and simple, but let's dive into the details. 
This can be a touchy subject for many people. Some may think that you can chat anything with clients. Others like to keep it more professional. I steer more on the friendly-professional side, which I say is somewhere in the middle. Not too close, but just right. Remember that you are still running a business, and your number one goal here should be to keep your clients happy.
Read your client. Some may not want to be chatty. But if they do, here are some conversation starters. Are you from around here? Do you have kids? Pets? What do you do for fun? What kind of career do you have? Do you have a music preference? Get to know them a little and then write a note down when they leave about something about them. Next time they come you can ask them about something you wrote down. It means a lot to someone when you remember something about them.
Most importantly, while you are doing their lashes, explain to them how to care for the lashes, what maintenance looks like for lashes, and what to expect. They may have follow-up questions for you regarding which eyelash extension trays, adhesives, wipes, or kits are the best. This is a great opportunity to recommend trustworthy products that will, in turn, build your relationship with the client. A knowledgeable client is the best client!
Here are a few things I would not talk about as a service provider. Do not bad mouth other lash artists. Keep the foul language to a minimum or none. Try not to dump your bad day on them. They are most likely there because they want something uplifting, or to feel or look better.
Leave a comment
Comments will be approved before showing up.