How to Enforce Policies with Clients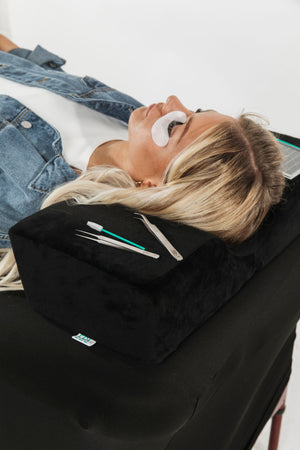 How to enforce policies with clients in your salon. Before starting your salon it is a good idea to have your policies set in play. You will want to stay true to these policies and make your clients aware of them from the beginning. 
Here is a good list to start with on what policies you should have at your salon.
Late policy. You decide what you want your late policy to be. Set a time limit that you are okay with them being late and what will happen if they are late. Set your policy for no shows. Make sure that you are on time for them as well. If you are late you can expect the same treatment in return.
Have a cancelation policy. This is different than your no show or late policy. Generally you will have a time frame that you will prefer or require them to cancel within. Most commonly is 24 hours, although some salon require a 48 hour policy. 
Have a children policy. Will you allow children or other guest to accompany the paying client?
For eyelash extensions specifically it is a good idea to tell your clients when you prefer them to come in for a fill at. For example 2 or 3 weeks. 
In your policies it is good to go over how you accept payments, most people do not accept checks anymore. 
Once you have set your policies you will want to let your clients know. But how will you do that? Upon each new client have them sign a consent form. In that form is where your policies will be. You can also email out your policies before your client comes for then first time, or when they book their first appointment. 
Leave a comment
Comments will be approved before showing up.