How to Respond Well to Unhappy Lash Clients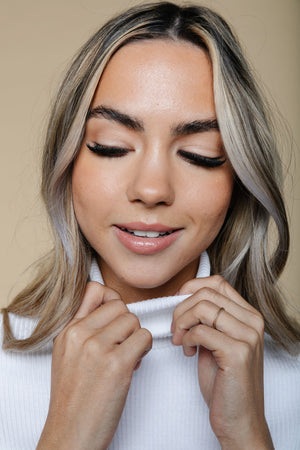 Pleasing a client is one of the greatest joys of being a lash artist, isn't it? But what happens when our client is not happy with the service we provided? This can be a tricky situation, and knowing what is best is so different in each situation. The important thing is to not feel defeated.
For starters I would lay out what you will do in these situations when you are starting your business. It will be impossible to please everyone, so an unhappy client will come your way. It is important to always try your best and do your best work, but again we can't please everyone. 
Have a solid consolation with your client to try to avoid conflict later. Make sure to ask them what style they are looking for. How much make up they normally wear? Ask abut how much mascara and eye liner they apply if any. Another important question to ask is if they curl their natural lashes. Showing them pictures of your work can also help determine what kind of style they will like. I always say that less is more, you can always add more at their next appointment. It is better to have your client coming back wanting more length or more curl rather than being embarrassed to tell you that they are too dramatic. 
At the end of the appointment I always like to ensure the client that each time we can change the look. We have the ability to go shorter, longer, thicker, thinner, curlier, etc. If they are not happy with the end result I always try to do everything in my power to make it right for them, usually if you aired on the conservative side they will get used to them in 2-3 days. I always have them wait those few days to see if they get used to them. If not we do a removal and can go from there. I hope this helps you, your are not alone. It has happened to all of us at least once in our career. Shop all your lash needs on our website.
Leave a comment
Comments will be approved before showing up.